what i wear today: striped shirt,hat,leggings:h&m.cardigan:mng.shorts:c&a.bikerboots:pimkie.necklaces:ny&bijou brigitte.
(sorry,quality sucks, because i forgot to take pictures today and now i'm alone and very tired!)
i had a lot of fun with a friend in the city :) we went shopping and i bought some new stuff :)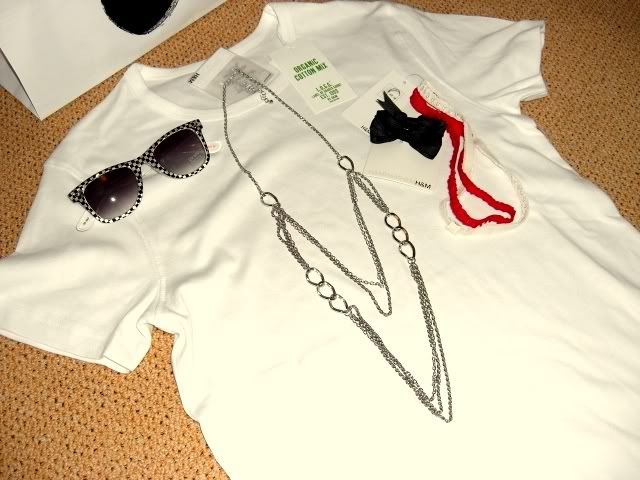 new stuff.
white oversized shirt:h&m men.necklace,hairstuff:h&m.sunglasses:c&a.
now i'm sick -.- i've a bad sore throat... that sucks!
so, how did you spend you saturday?
good night, hippiegirl ♥